Planned Maintenance
The best investment to protect your investment
A system that is clean and tuned up works at peak efficiency year in and year out. In some instances, the energy savings are enough to pay the cost of the planned annual maintenance service. HVAC equipment that is maintained bi-annually experiences considerably fewer breakdowns.
Most manufacturer warranties are contingent upon homeowners keeping their furnace and air conditioner properly maintained.
Cloud's "Comfort-Max Maintenance Program" now has multiple options to fit your household: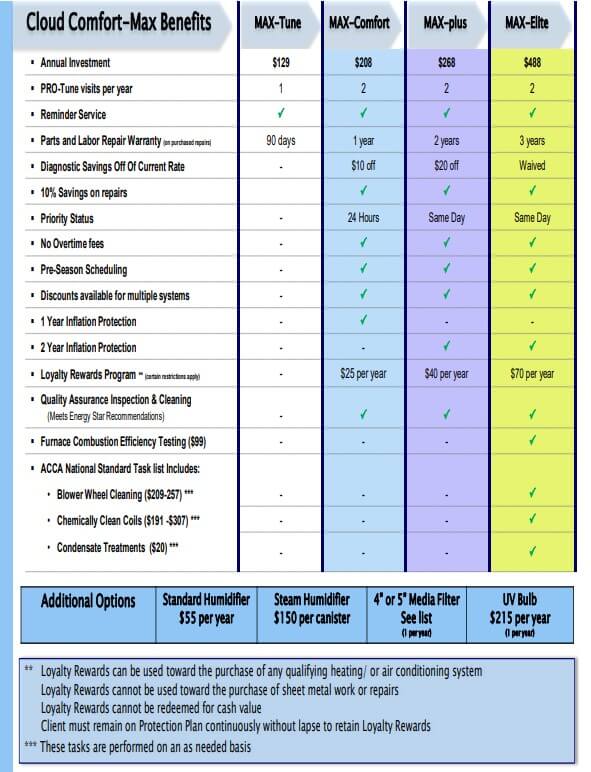 <24-Hour Emergency Service 365 days a year — Service at your convenience, not ours!
Let us serve you by taking over your equipment's required maintenance. We service nearly every type and brand of heating and air conditioning equipment ever made.